Couples looking a Top destination wedding venue in Italy, rejoice! Here is a list of incredibly jaw-dropping wedding venues in Italy that'll make your heart skip a beat. From fairytale castles nestled in the rolling hills of Tuscany to chic city halls located in Rome, there are top destination wedding venues for you to consider for your nuptials. So start planning your dream wedding today at one of these stunning locations!
With its dramatic venue, crystal-clear waters, and quaint villages, Lake Como has top destination wedding venue in Italy .
Lake Como, with its breathtaking scenery and romantic views offers a truly unique destination wedding. From the lakeside private villas to the crystal-clear waters, each wedding venue is an ideal backdrop for pictures and memories that will last a lifetime.
At Madame Wedding Design, we are experts in destination weddings in Italy and specialize in luxury events. Our professional team works endlessly to make sure every detail is taken into consideration when it comes to organizing your destination wedding at Lake Como.
Whether you're looking for a traditional or unconventional event, symbolic ceremony in beautiful italian gardens or in front of the sea our experienced wedding planners are dedicated to curating a memorable day that is uniquely yours.
Here are some of the best venues for a destination wedding venue in Italy .
Italy is a popular destination for couples choosing to have a destination wedding, with its picturesque landscapes and rich culture providing the perfect backdrop.
There are a number of memorable venues to choose from when wedding planning in Italy, each offering something unique and beautiful.
For picturesque setting, Northern Italy's Lake Como will give guests a stunning experience, while winter weddings held in Florence will provide the drama that dramatic Tuscan hillside offers at any time of year.
If beachside nuptials are more to your taste then there's no better Italian venue than Amalfi Coast's cliffside town of Positano – or get lost in history in Rome's secret courtyards or grand piazzas. However you decide to tie the knot in Italy, it's sure to be an unforgettable wedding celebration that your guests will cherish for years to come.
The 5 Most Popular Wedding Venues in Lake Como, Italy
If you're considering a destination wedding in Italy, Lake Como is a popular choice. Here are the five most popular venues in the area, along with some tips on what to consider when choosing a venue for your big day.
Villa del Balbianello
Villa del Balbianello, set on the southwestern shore of Lake Como in Italy, is a gorgeous and unique piece of Italian heritage. Commissioned in 1787, it was named for then-owner Cardinal Durini's family home Balbianello by Guiseppe Visconti di Modrone in 1819. The expansive gardens offer incredible sights of the lake from spacious terraces and winding walkways filled with exotic plants and vegetations. Inside the villa, visitors may explore numerous rooms that feature ancient works of art, ornamental furniture, as well as a library with manuscripts dating back to the 15th century. Seeing this picturesque spot is well-worth it; words simply cannot do justice to its awe-inspiring beauty and architectural grandeur.
Villa Sola Caabiati
Villa Sola Cabiati is one of the most impressive family-run estates in Italy. Located near Monza, Lombardy, the estate has an over 500-year history and includes a number of unique buildings that have been carefully preserved and maintained. Boasting lush gardens, striking architecture, and grand interior designs, a visit to Villa Sola Cabiati is not to be missed! Explore its private chapel, which features beautiful frescos depicting figures from different eras while immersing yourself in a piece of Italian culture that dates back centuries. Not only will you be delighted by your experience, but you can also take advantage of exceptional service provided by the estate's experienced personnel. Treat yourself to an unforgettable stay at Villa Sola Cabiati!
Villa del Balbiano
Villa del Balbiano is a stunning piece of Renaissance architecture located in the Italian province of Como. Designed in 1568 by Aurelio Barberisi, the villa was commissioned by the noble Balbi family and provides visitors with a unique experience to explore its historical beauty. The villa features an inner courtyard area surrounded by covered loggias, making it an ideal venue for events and celebrations. Additionally, its serene lakeside location further adds to its splendor and makes it an extraordinary place for a relaxing getaway. Whether you're looking for a day trip or extended stay, Villa del Balbiano has something special to offer everyone.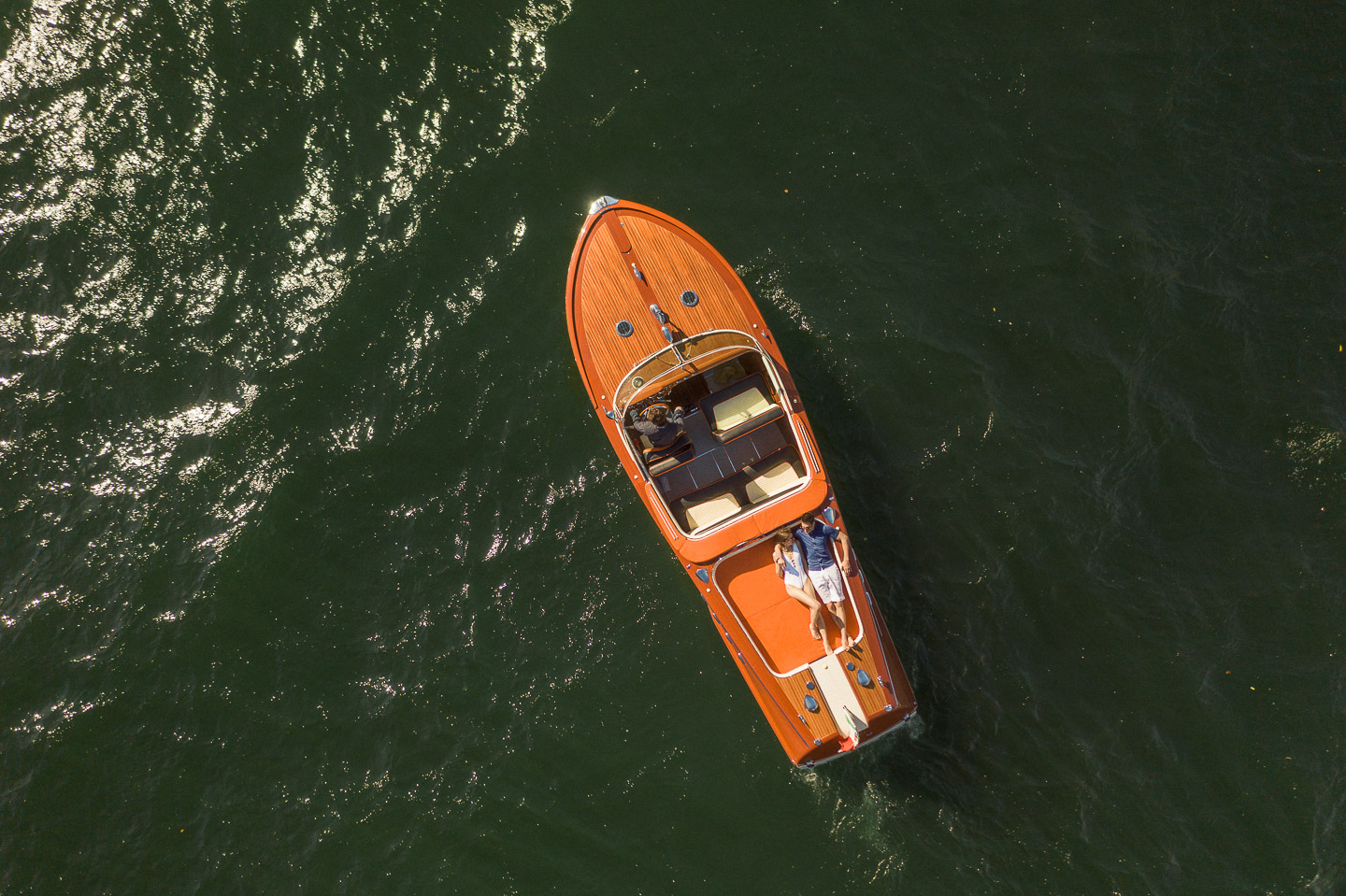 Villa Bonomi
Villa Bonomi near Lake Como is the perfect place to celebrate any luxury occasion. The pictures speak for themselves; this breathtaking villa offers sweeping views of the lake, a large outdoor terrace with manicured gardens, as well as modern interiors that elevate the unique atmosphere of this venue. Whether it's a destination wedding, or an exclusive birthday celebration; Villa Bonomi promises to provide a hideaway from the hustle and bustle of everyday life where you can bask in unrivalled beauty. Book today and enjoy luxurious retreats that the whole family can enjoy.
Villa d'Este
The Villa d'Este, located in Tivoli, Italy near Rome, is an outstanding venue for hosting a hautecouture wedding. With remarkable gardens offering outstanding floral decor and a dramatic architecture design, it is the perfect place to make your wedding ceremony unforgettable. With its picturesque setting and lush walks through breathtaking terraced gardens and elegant fountains kept alive with abundant water supply from the nearby Aniene River, the villa offers an outstanding backdrop to host any special occasion or event. Although it is not as recognized as some of its other Italian counterparts, Villa d'Este stands out in its beauty and history that dates back to 1550.
Bellagio
Bellagio, a town located on the lake, is an absolute paradise for newly engaged couples wishing to hold a luxurious destination wedding. Overlooking the lake with its rolling mountains and lush greenery, Bellagio provides breathtaking backdrops for every couple's special day. The lake side promenade is full of excellent venues depending upon your preference; the wonderful hotel villas, intimate gardens and vast lakefront terraces make sure each wedding is a unique event that guests won't soon forget. As the lake is protected from the winds it offers couples a tranquil lake-side experience while they celebrate their love in warm climates or even surrounded by enchanting snowscapes during winter season weddings. With great hospitality services and access to world-class cuisines all around, Bellagio is surely an ideal choice for luxury destination weddings in Italy.
Grand Hotel Tremezzo
Grand Hotel Tremezzo is a luxurious hotel located directly on the western shore of Lake. This spectacular five-star property proudly boasts a sumptuous spa, two private beaches, floating pool, and fine dining at its three gourmet restaurants. With unique amenities like private boat tours across the lake and enchanting terraces overlooking majestic views of the lake and nearby mountains, it ensures an unforgettable stay for their guests. Described by many as an oasis of tranquillity, this fashionable haven truly pampers everyone and provides the perfect retreat to experience unparalleled relaxation.
The picturesque Amalfi Coast is one of the most popular destination wedding locations in Italy.
The Amalfi Coast provides an unparalleled setting for a luxury destination wedding in Italy. From the breathtaking views of its azure waters, lush greenery and cliffs, couples can choose from several picturesque spots for their ceremony or reception.
The Almafi coast is often chosen for those wishing to have intimate weddings surrounded by unique beauty. What's more, local florists specialize in creating stunning displays of floral design for couples to add touches of natural aesthetic to the day. Sure they will make it truly magical and memorable.
If you are planning a luxury elopement, intimate wedding or a larger ceremony to start your life together. Then the Almafi Coast is sure to make it an unforgettable day. With its diverse selection of venues and activities, there is no shortage of options for making your special day unique.
Our favorite wedding location in the almafi coast :
Destination weddings at Villa Cimbrone – Ravello
Situated a top the towering cliffs of Ravello, Villa Cimbrone is a luxurious villa that offers stunning views of the Mediterranean Sea. With origins rooted in the 12th century, the structure was greatly modified by wealthy English aristocrat Ernest William Beckett at the turn of the 20th-century.
Today, his vision lives on through its exquisite gardens: characterized by fragrant flowers, incredible sculptures and fountains, and miles of terraces overlooking the coast.
The site is best known for its magnificent terrazzo del'lnfinito (Terrace of Infinity), an enchanting balcony lined with statues dating to Ancient Greek times that provides guests with an idyllic view sure to captivate any wanderer's imagination. For those seeking unique experience off the beaten path in italy, Villa Cimbrone is the perfect place.
Best for Outdoor : Villa Cimbrone
Tell me the main reason we chose this villa Cimbrone Garden is a legendary garden located at Villa Cimbrone. Highlighting facilities. A beautiful infinity-shaped patio overlooking the ocean, surrounded by beautiful gardens. Hotel with 19 rooms with private helicopters.
Wedding at Villa Treville, Positano
Villa Treville is an exclusive luxury hideaway situated in a magnificent cliffside estate that offers stunning views of Positano. The Villa provides private rooms and private facilities that are intimate and private and offer the best service and exclusive access to premium amenities. This private Eden comprises four luxurious villas facing Positano with exquisite detail. Set in an enviable landscape of bougainvillea and pine trees.
spectacular terrace overlooking the Amalfi Coast of the Mediterranean Sea is suitable for romantic wedding ceremony. The gorgeous restaurant is capable of serving more than 70 guests for unforgettable dream wedding.
Wedding planners tips : dreaming of a wedding night on the beach?
For couples looking for a wedding venue with a touch of Italian romance, the Amalfi Coast is the ideal location for a beach wedding. With its stunning and unique landscapes, this historic strip of coast on the Sorrentine Peninsula provides an unforgettable wedding experience. The area is renowned for its five-star hotels which offer wedding packages complete with every need and desire. Whether you are looking for a garden terrace wedding or want to tie the knot under the stars in front of the sea, the Amalfi Coast definitely has something to offer. Make your dream come true with this incredible wedding setting and create memories that will last a lifetime!
Best wedding venues in Tuscany
Charming italian wedding at Borgo Santo Pietro
Borgo Santo Pietro is wedding venue in the heart of a charming little village located in the Tuscan countryside. Picturesque views of rolling vineyards and ancient churches dating back to mid-1400s, the area has been a favorite spot for travelers since the Roman Empire.
Not only that, Borgo San Pietro is known for its exquisite selection of local wines, abundant olive groves, and artisanal cheeses, giving visitors a true taste of Italian culture.
Even in its serene, rural location, you will have access to all the amenities that are necessary – from grocery stores to cafes and restaurants. You can make sure you're leaving with delicious treats for a taste of your vacation back home!
Whether you're looking for an authentic luxury Italian experience or a peaceful getaway from city life to a romantic country. Borgo San Pietro is an idyllic destination for people both near and far!
Wedding at Castiglion del Bosco, Tuscany
This year, we are delighted to host one of our weddings at Castiglion del Bosco in Tuscany. A spectacular wedding venue that is one of the most exclusive experiences Italy has to offer. This wedding venue comprises ancient castle ruins, a medieval church and an ancient village built into the resort grounds. It's truly an incredible setting for your special day! Imagine symbolic ceremonies, flowering gardens and the amazing scenes it offers; everything is off-the-charts. It also offers 23 suites and 11 villas with room for up to 70 guests. So no one will be left out as you create this captivating event..
If you're looking for a luxury villa in Tuscany, nestled among olive trees and overlooking hills. Castiglion del Bosco is one of the top destination weddings in Italy to keep in mind.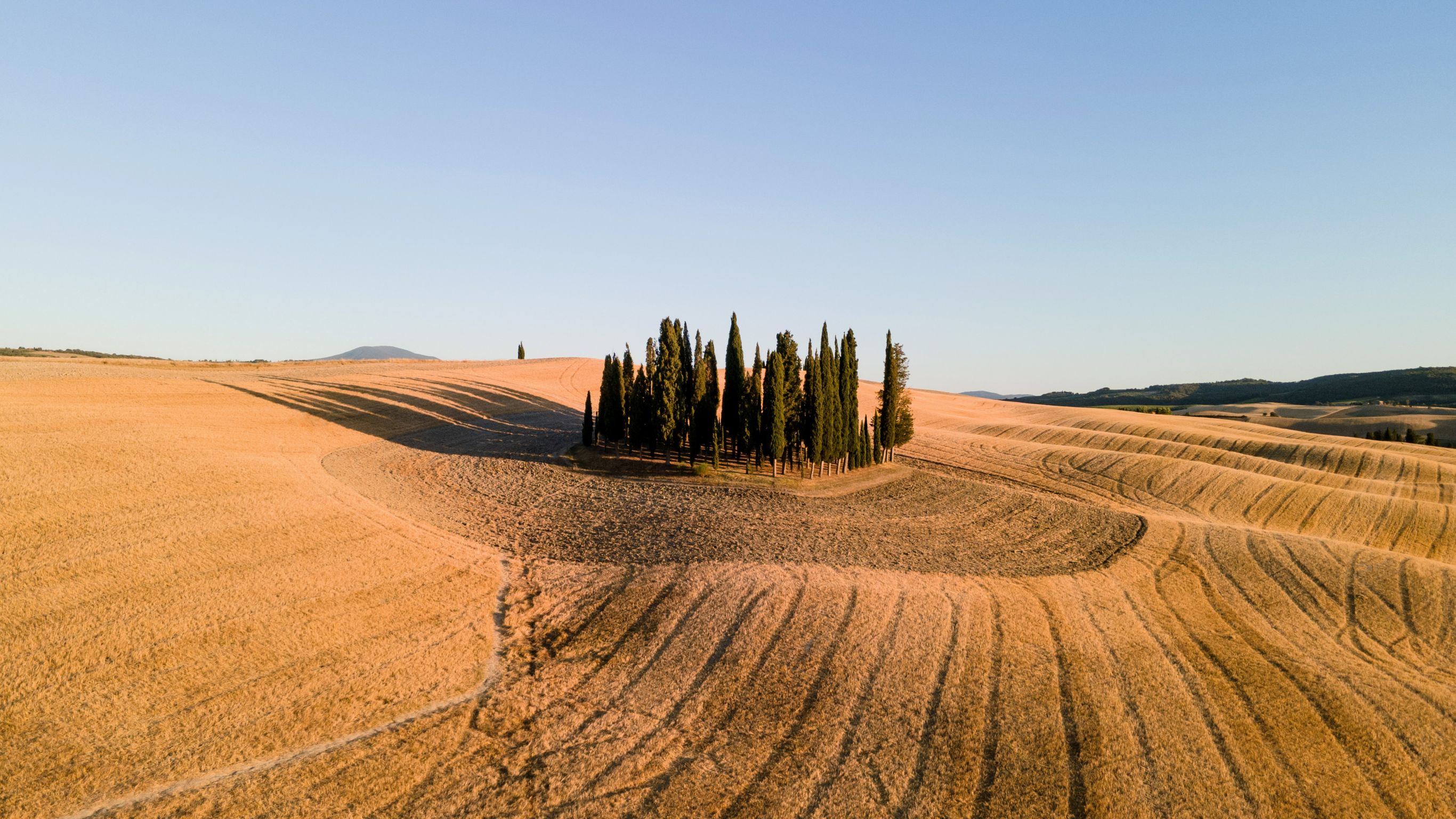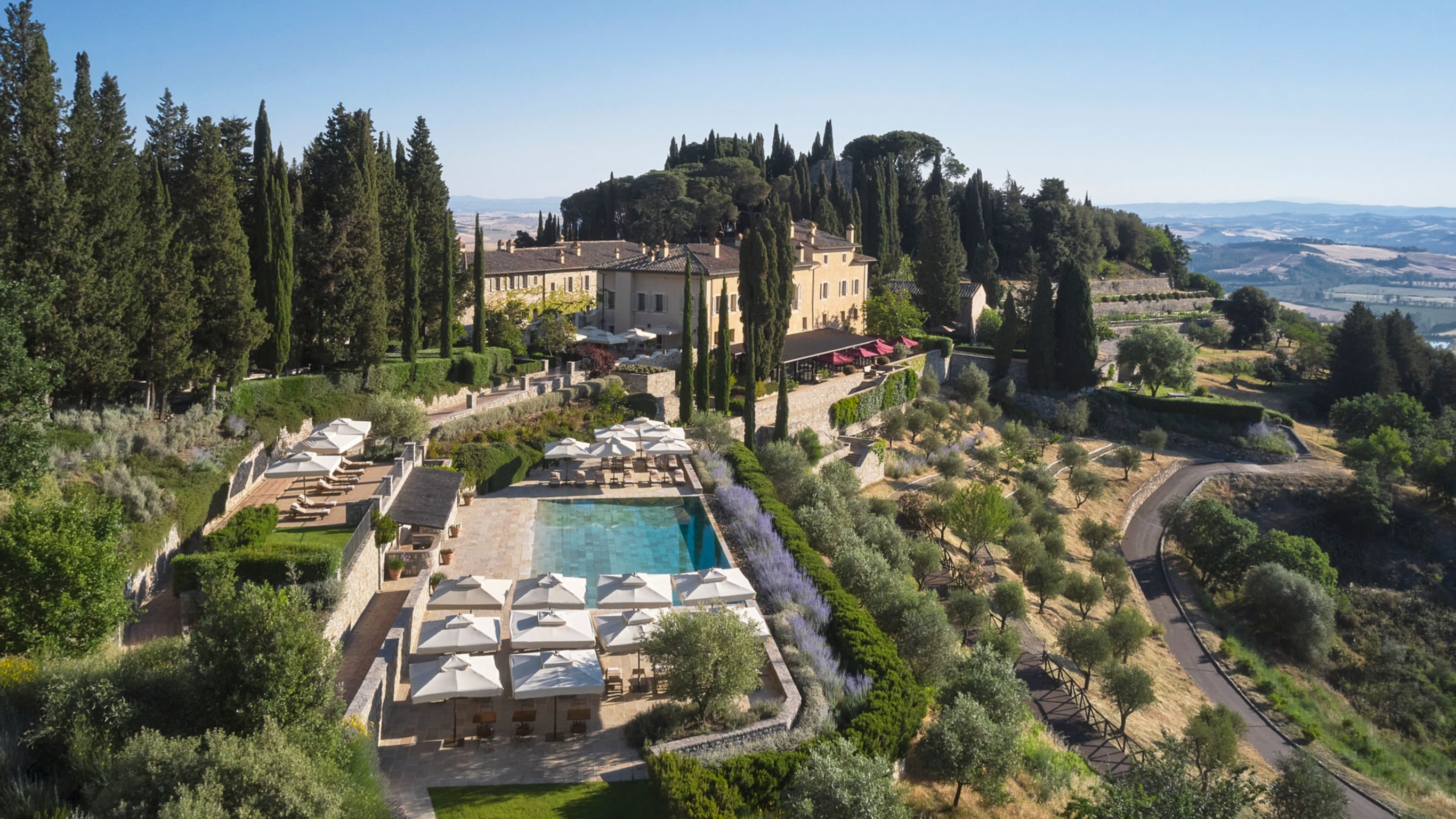 Wedding at La Foce, Tuscany
La Foce was built in the 16th century and restored by an imposing castle on the Tuscan hills, and is accessible for discerning visitors to visit renaissance and medieval sites including Siena, Perugia and Apulia. The impressive gardens of the Villa offer symbolic celebrations and exquisite wedding reception. The festivities continue with a romantic meal in the courtyard for 120 in a large Linden forest. The La Foce hotel has 24 bedrooms and 24 extra bedrooms within the property.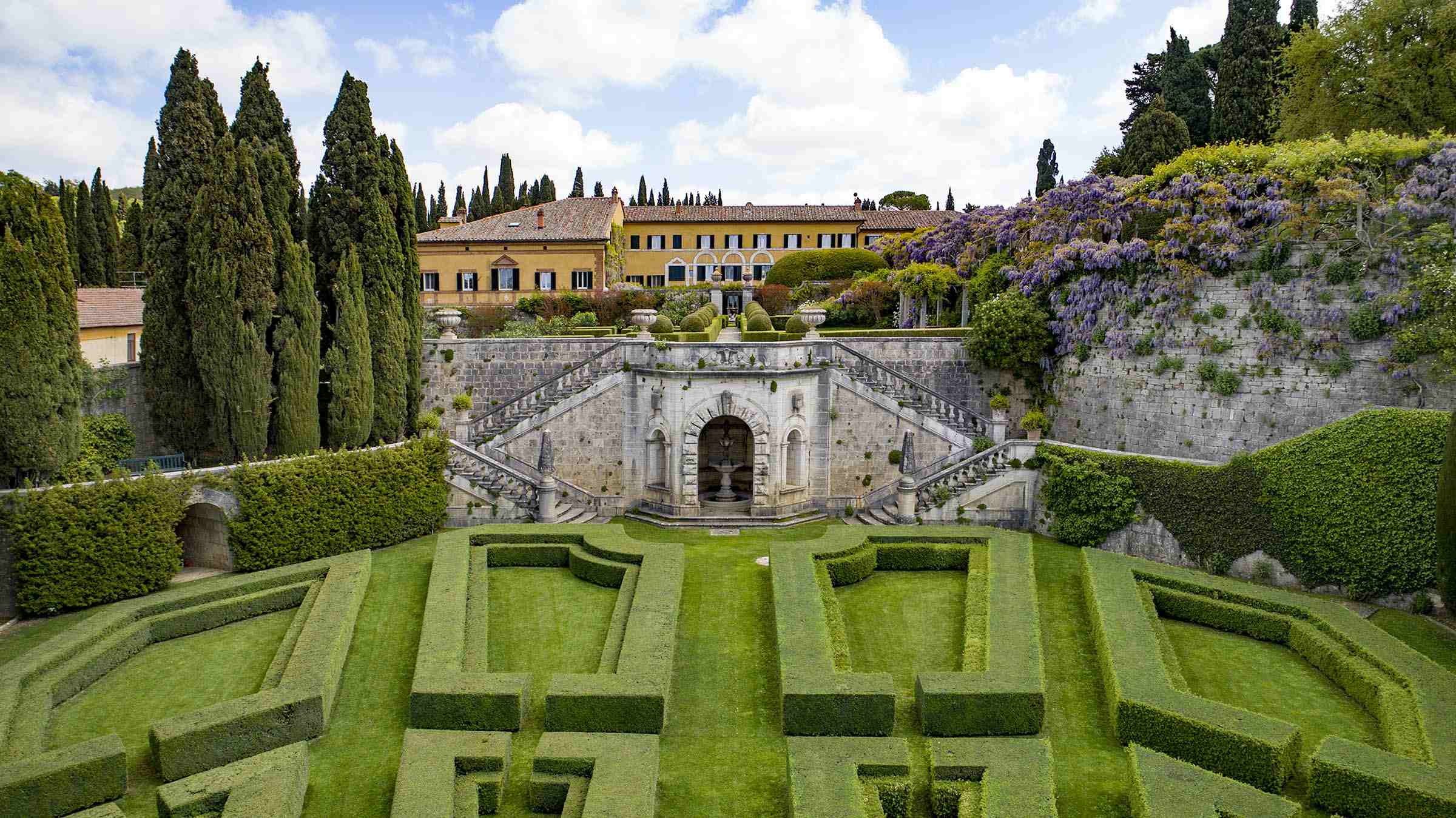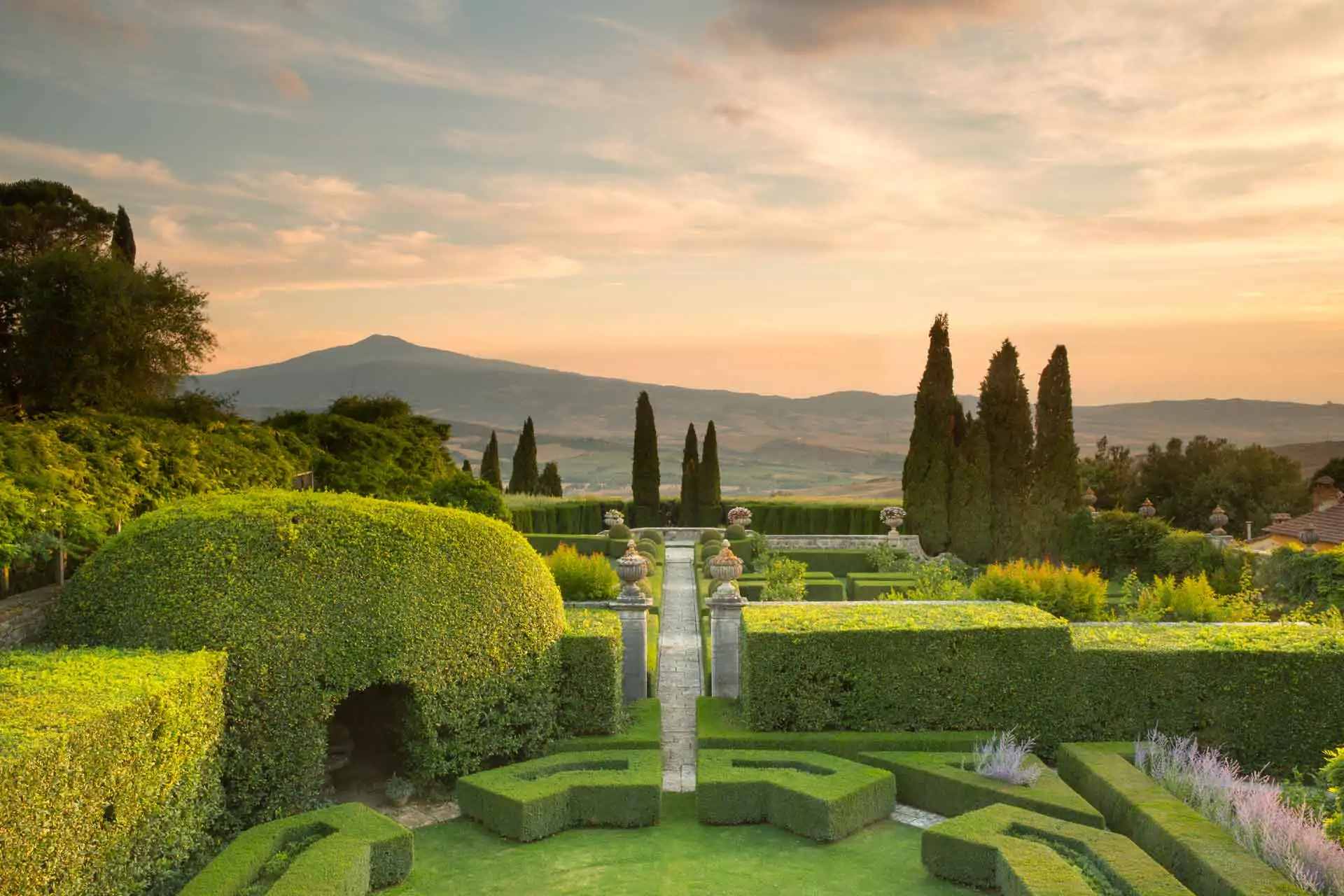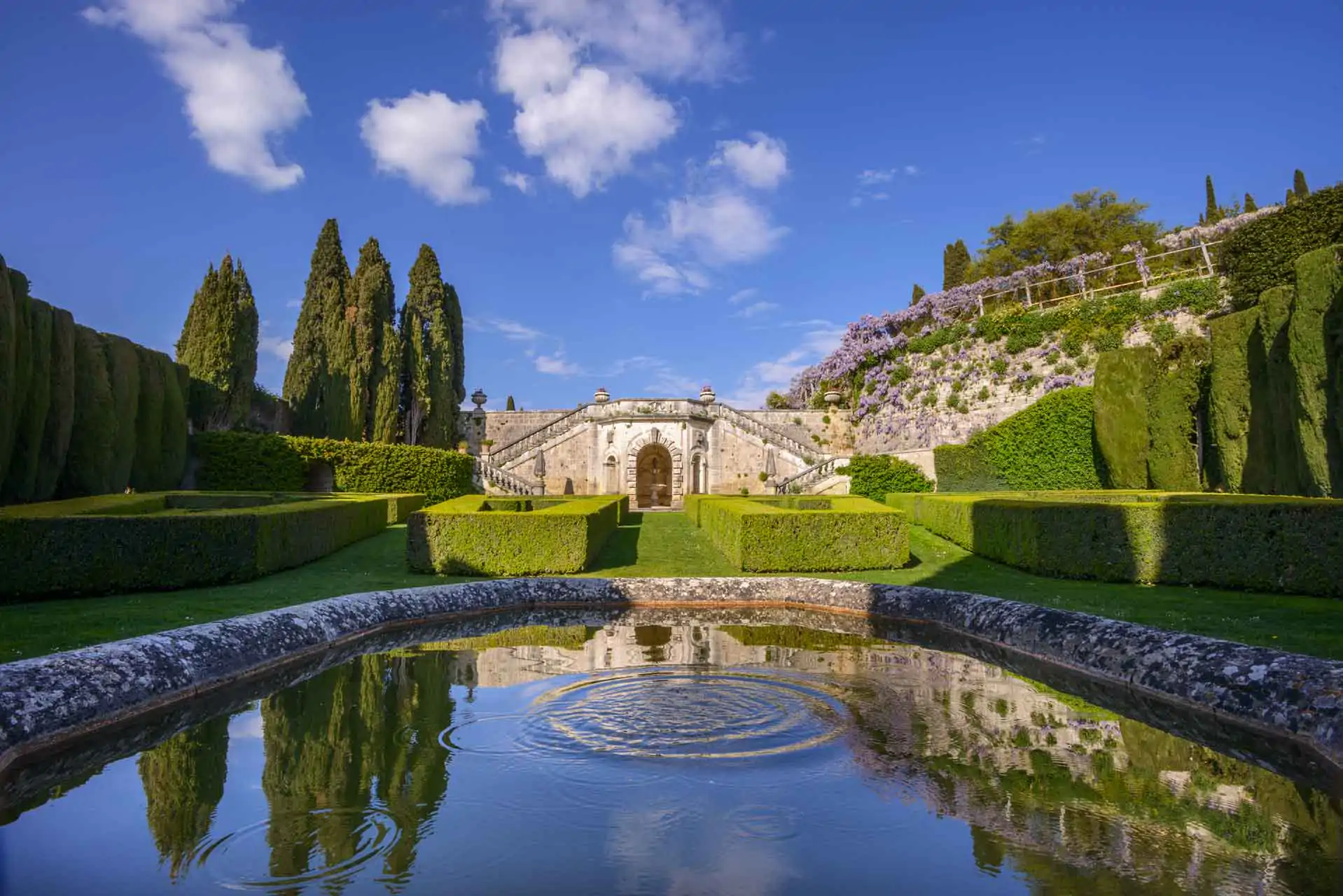 Wedding at Castello di Vicarello, Tuscany
Castello di Vicarello lies in the south part of Tuscany Italy on the gentle hills of Val d'Orcia, easy to visit from both Italy's airports. This medieval house built in Tuscan hills offers nine suites that provide cosy accommodations. The warm tone of the walls is supported by a beautiful green landscape with green hills. This quiet place makes it ideal for smaller groups looking for private wedding celebrations or for larger groups, since the main gardens are very spacious and have a dance floor and large tents and marquee regarding the luxury wedding you might want on you wedding day.
Wedding at Conti di San Bonifacio, Tuscany
Conti di San Bonifacio is an intimate 5-star hotel that offers a breathtaking view on the vineyards. There's a breathtaking panorama of the surrounding Tuscany that enchants the sense of sight and taste. With 7 double rooms the house embodies the essence of Tuscany hospitality and lifestyle rooted in love for simplicity.
Conti di San Bonifacio offers a relaxed and intimate wedding experience. Set within natural delights ranging from vineyard and olive grove. The venue is the perfect place for small weddings of 80 guests or more.
Wedding at Villa Cetinale, Tuscany
The magnificent Villa Cetinale is positioned in the heart of Siena and near the two traditional Tuscan villages of Volterra and San Gimignea.
Villa Cetinale was rightfully considered by many as one of the most lovely private Villas of Tuscany. Visiting the 12 rooms of this villa you'll experience the royalty and VIP status (politicians, clergymen) that lived in a former estate.
Wedding at Borgo Stomennano, Siena
Borgo Stomennano is one of the most exquisite and preserved authentic "borgos" located in a quiet countryside just 20 minutes from Siena.
A beautiful main Villa with typical Tuscan countryside homes in its surroundings. Beautifully manicured grounds and stunning pools makes this venue one of Italy's best wedding venues.
The Grassi families have been permanently living and working in the borgo since the 17th and 18th centuries and have lived here ever since.
Top Destination Wedding venue (s) in Sienna
Wedding at Villa Astor, Sorrento
Villa Astor in Sorrento is an enchanting historic villa in Southern Italy. Set above a cliff at one edge of Lake Naples, just a short walk from the town center. This magnificent property is the perfect location for a destination wedding. A romantic ceremony surrounded by formal italian gardens create the perfect historic charm.
The beautiful villa has botanical gardens surrounded by an exquisite view of the Tyrrhenian River.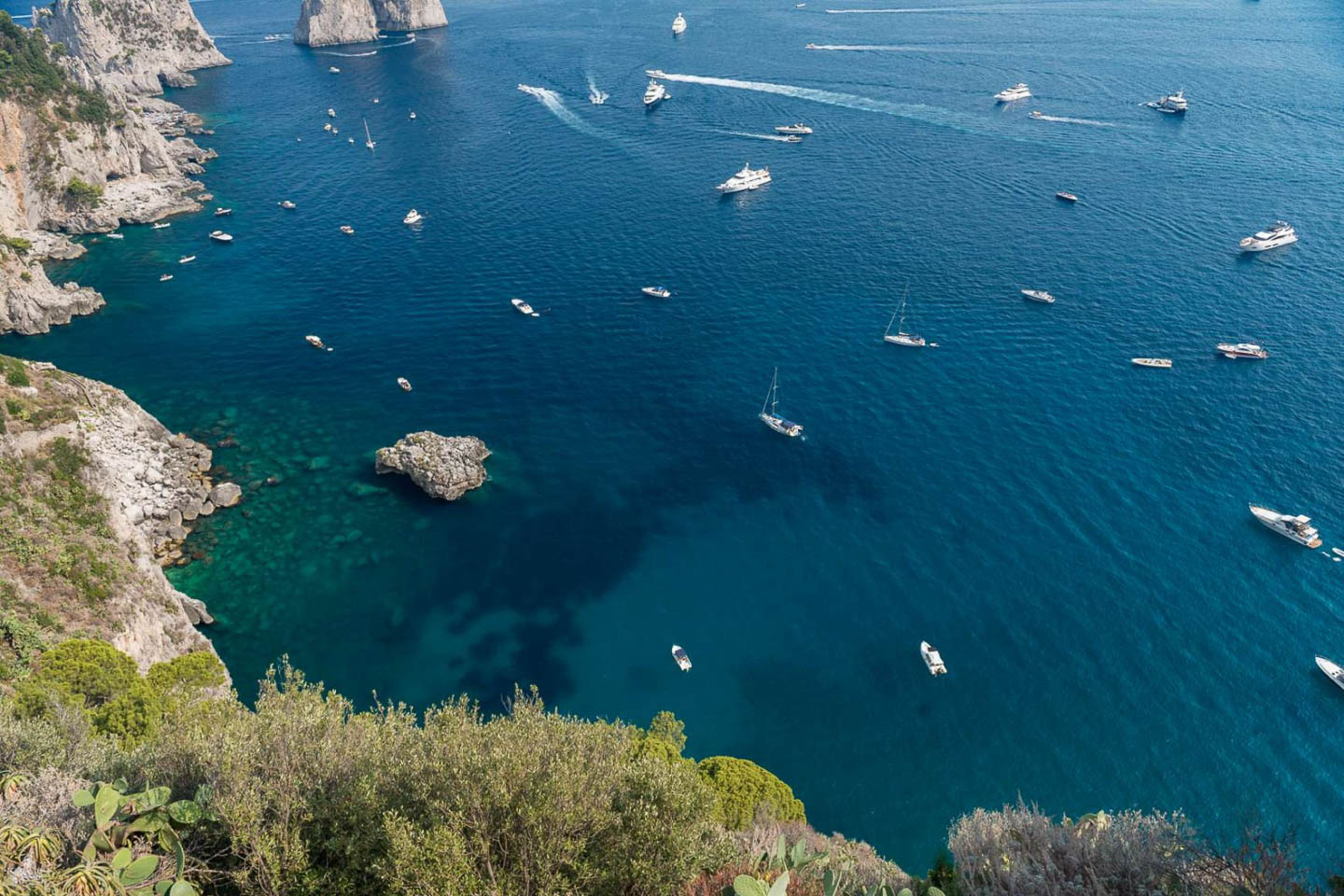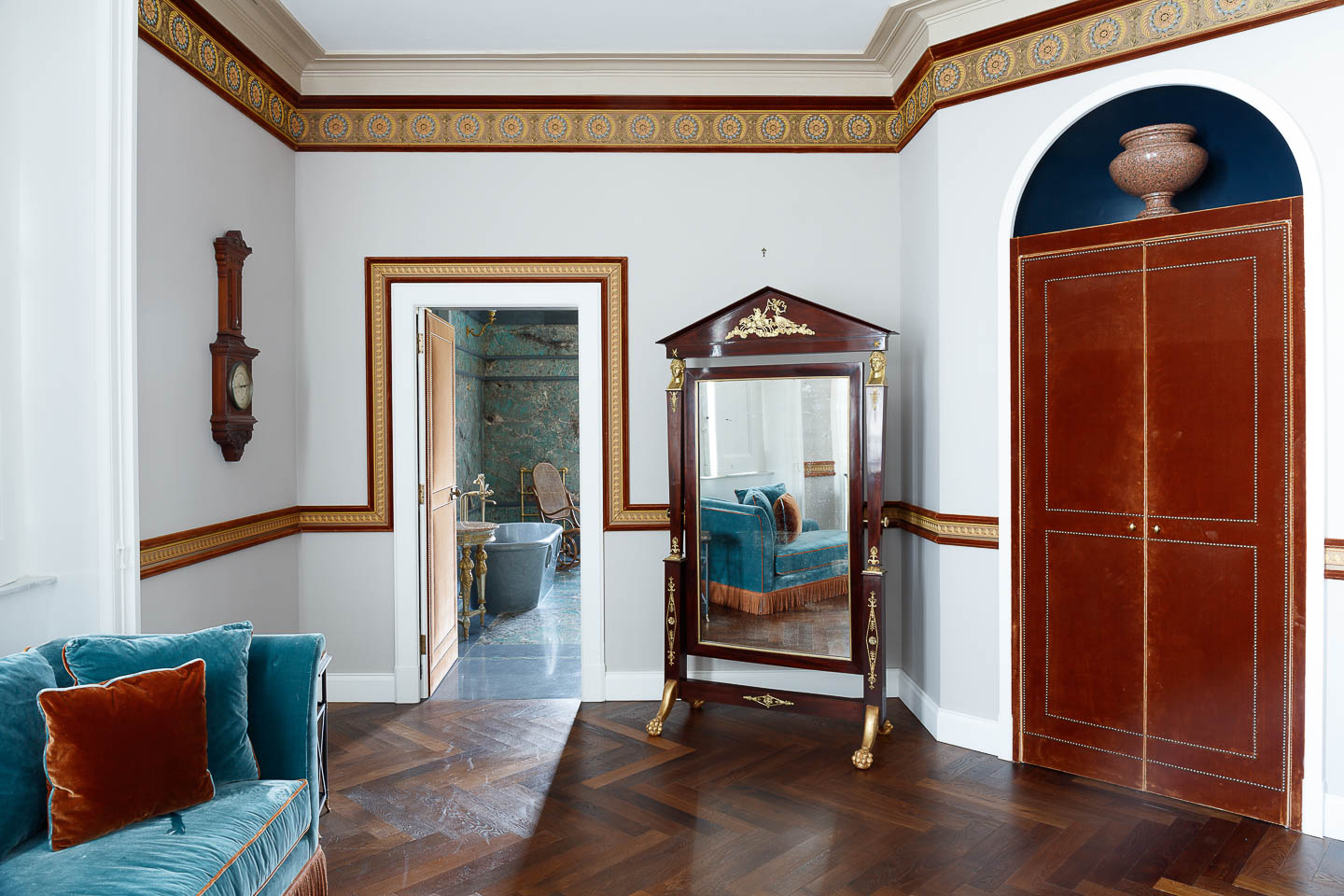 Best wedding venues in Apulia,
Villa San Martino in Apulia, Italy
Villa San Martino's Mediterranean scenery is beautiful and includes countryside gardens and an aquatic swimming pool. The hotel is located within the Itria Valley with a wide variety of activities and excursions for you to choose from.
They organize guided tours of masserias, horses riding carriage rides, mountain biking itineraries and so much more. Wedding day is surprisingly beautiful.
The area is six outdoors with three indoors. These areas can accommodate up to 250 guests.
Wedding at Masseria San Domenico, Puglia
Masseria San Domenico is a luxuriously designed 5-star hotel on southern Apulian coast. Masseria San Domenico is a truly unique venue for a glamorous wedding and is available exclusively for hire. You will have the chance for guests to enjoy spa treatments and massage therapy at Masseria Spa with Thalasso.
Why having a destination wedding in Puglia. There are stunning settings for your wedding ceremony, from the lush gardens to a spectacular view of the Adriatic sea.
Masseria San Domenico is perfect for those looking for an exclusive and elegant destination wedding experience with its luxurious facilities and charming atmosphere.
Our five star hotel you might considered as Top destination wedding venue in italy
Wedding at Aman, Venice
Aman Venice is an exclusive luxury hotel in Florence, set in an imposing 16th-century Venetian palace. The property boasts 24 elegant rooms (some of which are preserved in 16th century paintings or frescos). This luxurious hotel accommodates 48 guests.
The beautiful grounds overlook the Grand Canal and its beautiful banquet halls are truly unique areas. It provides a perfect backdrop for a romantic and luxury weddings.
Wedding at Belmond Hotel Caruso, Ravello
Belmond Hotel Caruso. Belmond Hotel Caruso. An elegant 5-star luxury hotel situated in the heart of Ravello. Belmond Hotel Caruso is definitely a famous hotel from the south.
The hotel offers a spectacular range of accommodation options and 50 spacious rooms and suites each in its own style with most having ocean views and terraces. Some have private gardens.
Wedding at Belmond Villa San Michele, Florence
Villa San Michele Villa San Michele is a magical villa hotel located at the foot of Fiesole offering breathtaking views over Tuscany. We have no choice but to choose an elegantly converted monastery in an Italian monastery.
Unique places include an elegant Italian garden on terraces, a special rose garden, an amazing historic church the charming 15th-century Cenacolo and the elegant restaurant The Loggia.
This hotel has 45 luxurious rooms available for rental in exclusivity will let enjoy your wedding day with your guests.
If you're looking for la dolce vita, panoramic terrace, italian lakes, romantic and intimate ceremony or luxury weddings in the italian riviera, Italy wedding venues are a top ideas.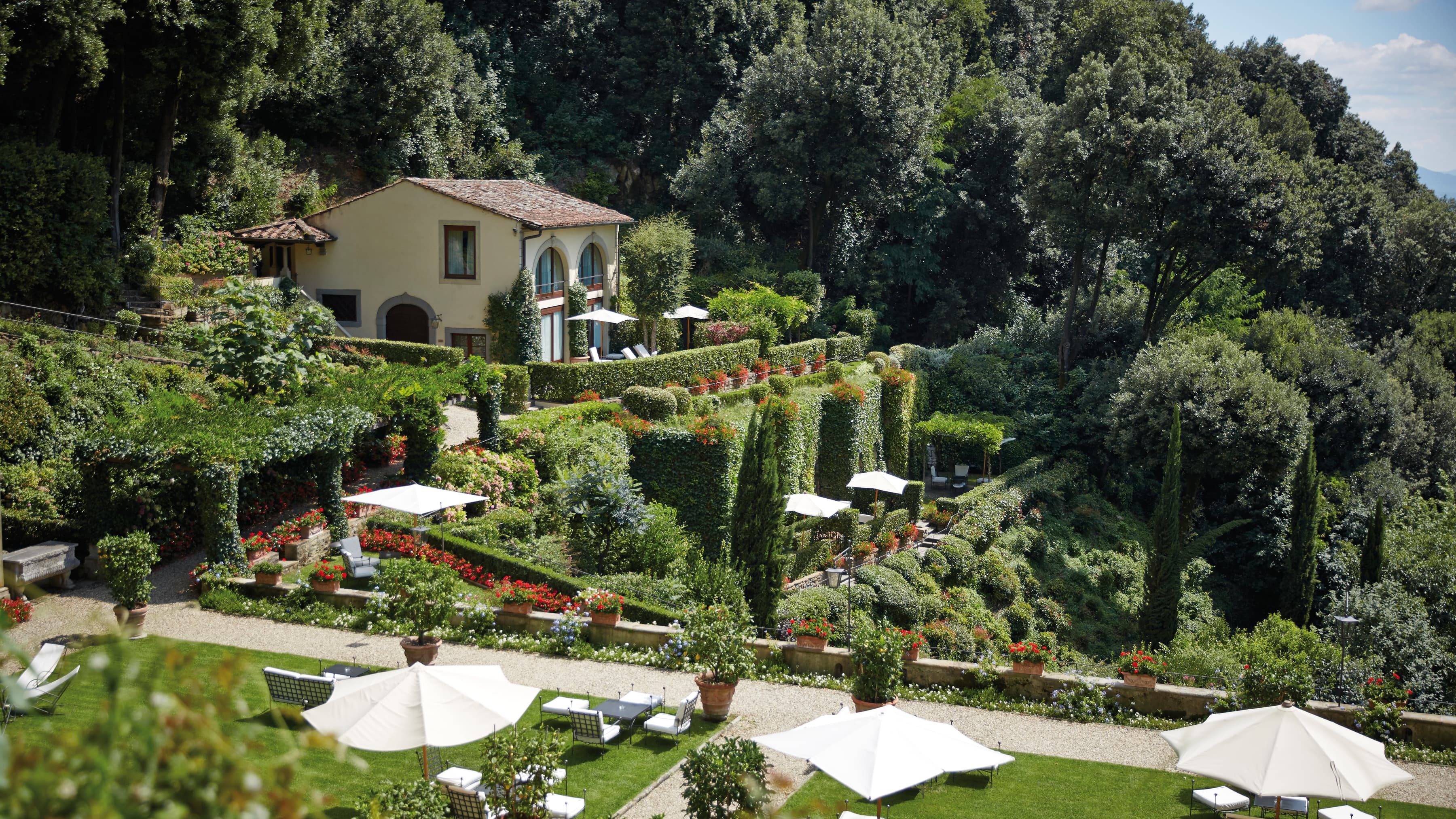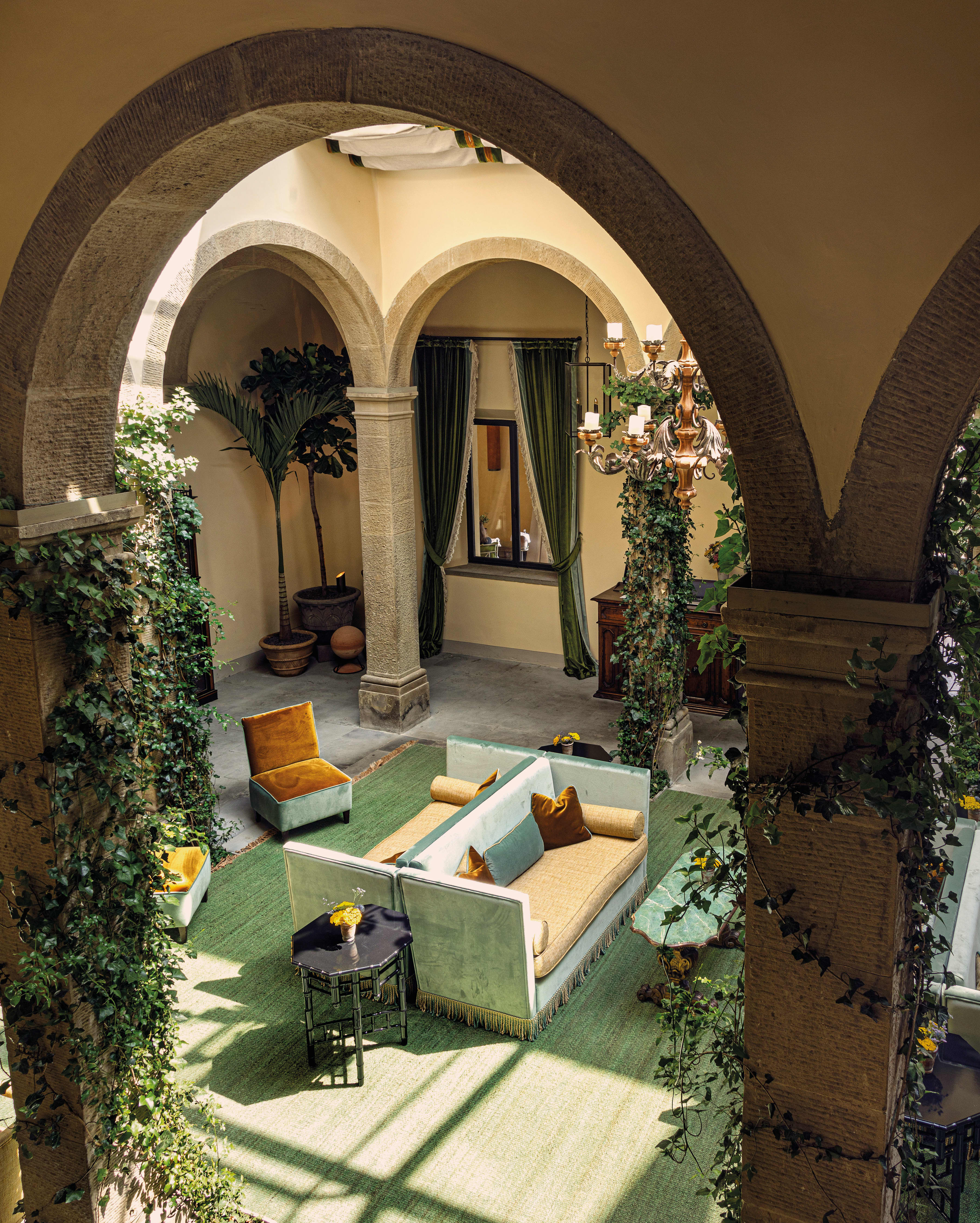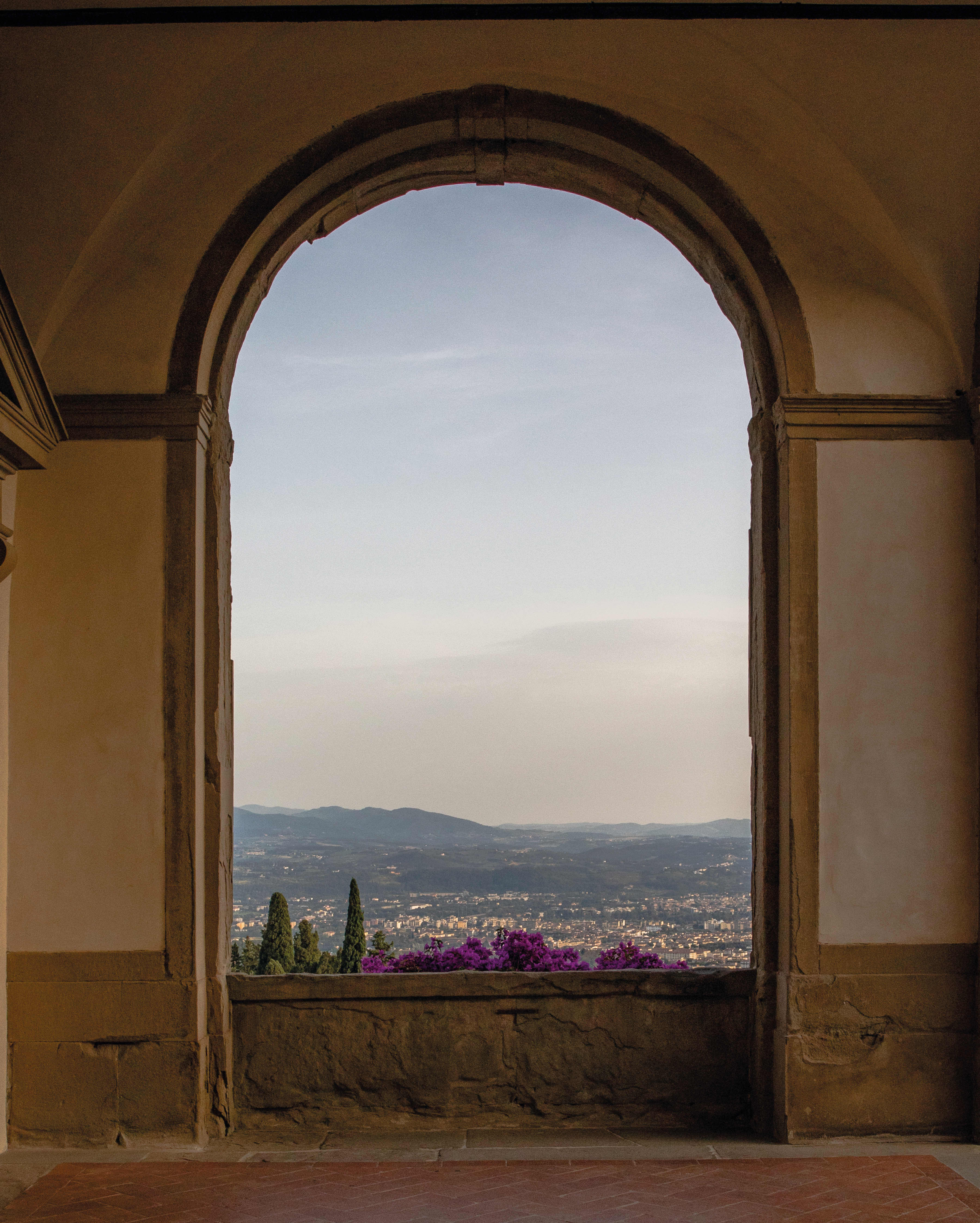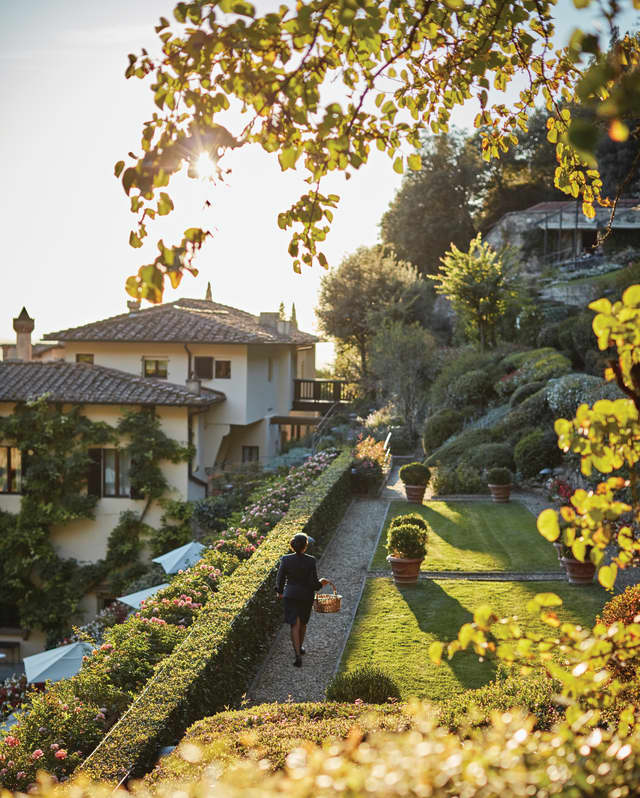 Best for Luxury Weddings : Villa Aurelia
Tell us the reason for this selection. The most beautiful Baroque villa in Rome, Villa Aurelia, offers the magical place to have your fairytale wedding. Noteworthy facilities: lemon gardens, Italian gardens, multiple dining rooms and halls, changing rooms for bridal parties.
Madame Wedding Design – Italy Destination wedding planner 's words :
Let's start planning your italian destination wedding
Italian destination wedding is of the most popular destination wedding locations in the world, and it's easy to see why. With its dramatic venues, crystal-clear waters and quaint villages, Italy has something for everyone. From historic village, private villa to the eternal city, we create wedding events
If you're looking for a truly unique italian wedding venue and setting for your big day, wedding reception or wedding party in extensive gardens! Italy should be at the top of your list.
Here are some of the best venues for a destination wedding in Italy: Borgo san Pietro , Villa Cimbrone – Ravello, private estate as Villa Astor, or five start hotel like Hotel Belmond Caruso.
If you're looking for a truly unique setting for your big day, our recommended destination wedding venue in Italy should be at the top of your list.
When it comes to wedding experiences, few wedding destination can match what Italy has to offer. From the vibrant culture to the unparalleled cuisine, getting married in Italy is a one-of-a-kind experience.
Imagine saying "I do" against an ancient Tuscan hillside or on a beach in Sicily. These are all possibilities when tying the knot in this beautiful country. Whether you're looking for rustic charm, modern amenities, or varied scenery all at once. Italy offers an unforgettable wedding setting that you won't find anywhere else.
At the end of the day, your wedding or event is all about making memories that will last a lifetime. And what better way to do that than by ensuring you have the perfect wedding venue?
If you like to know more about the top venues we recommend here and start planning your event, we invite you to send us a message.
One of our experienced event planners will get in touch with you shortly to discuss your specific needs. We help couples plan an unforgettable wedding day experiencing our top destination wedding in Italy.
Estelle